CTO Subscription
CTO as a Service that fits your needs!
Free 15-30 minutes consultation
Free tailored project milestones
7 days free trial
We help you build the future
Tech as you need it.
Join the companies who are doing tech without increasing their headcount.
1. Book a call with us
Lets get to know you and your project.
2. Receive your free project milestones
We will send you fully detailed project milestones after our first call.
3. Subscribe & receive results and updates regularly
Unlimited revisions until you are happy!
Every plan includes
Continuously updated project milestones
Switch or cancel plan any time
Essentials Lane
Receive results for your project on a monthly basis.
Priority Lane
Get your project in the priority lane and receive results on a 2 weekly basis.
VIP Lane
Your gain the VIP status and your project receives the highest priority so you can get results after just 1 week.
What does the CTO Subscription include?
Here is what you will get when you start your CTO as a service subscription
Tailored to your needs Milestones that tell you when you will receive what result

Regular update calls with the product team

7 Days free trial

Dedicated Trello Board

Access to the entire Pyango team
Quality is at the forefront while only delivery speed changes with the Plan.
Why to go with Pyango
Team of designers, developers, QAs and project managers with many years of experience building products that gain traction.

Product Team that will challenge your concepts and help you get the absolute best strategies for implementation and execution.

Focus on your customers/users while we take fully care of the tech part and bridge the gap between tech and business.
Are you excited to "Act Different" with us?
You know what you'd like? Awesome, You have questions? Even better! Book your free consultation call below. We are happy to meet you very soon!
The team works in a friendly manner and is responsive, communicating via Discord. Their work ethic makes us comfortable working with them.
Dr. Mark James Thompson, ZHAW School of Management and Law
Winterthur, Switzerland
Why are Milestones important?
We use project milestones to increase transparency and streamline the delivery process for your design needs. Project milestones are an excellent tool to tell you what you will get and how much it will cost. It will also help us organise and optimise our workflows so your project gets the highest quality possible. You can see how example milestones for a project would look like below:
Logo Redesign
Website styleguide
Wireframes for website
Website high fidelity design
Website implementation
Mobile app wireframe
Mobile app high fidelity design
Website go-live
Mobile app high fidelity design
Mobile app implementation
Mobile app implementation
Backend implementation
Automated unit testing
Test flight is ready and mobile app can be downloaded for user testing
Mobile app implementation
Time for the big launch party!
Assistance with bug fixing and ongoing improvements based on user feedback and testing
Long-term partner for further development and maintenance
Pyango product team experts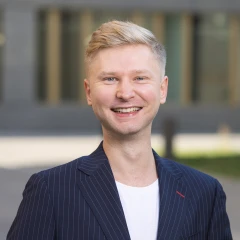 Colin Wirz
Founder & COO
Excellent leader with 10+ years of experience in full-stack development.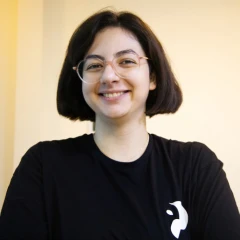 Roya Farrokhzade
Head of Design
Product Designer with a drive for teamwork and problem solving.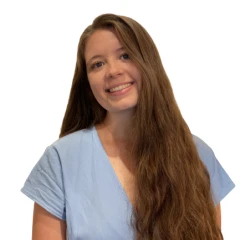 Katy Wirz
Project manager
Communications Officer with a knack for language, writing and teaching.
What is CTO as a service (CTOaaS)?
Who should consider CTO as a service?
Why do we offer CTO as a service?
How can I benefit as an early stage startup?
What is special about Pyango offering CTOaaS?
Do I own the right to the developed software and designs?
How long does it take to receive results?
Can I pause my subscription?
When can I cancel my subscription?
What if I want to up or downgrade my current plan?
Mobile and web applications, websites, branding, logos & more.
UI / UX Design
Research
User Journeys & Flows
Wireframes
Prototypes
Style guide
Landing page design
App design
Mobile App development
Backend development
Python
Django
Docker
Celery
Postgres
Redis
and many more
Frontend development
VueJS
NuxtJS
React.js
NextJS
Tailwind
and many more
DevOps
Gitlab
Docker
Kubernetes
Hetzner
Digitalocean
and many more
Not sure yet?
Tell us your story, we are here to answer all your questions.
Unlimited development & design for one monthly fee.
Unlimited revisions.
Super high quality.