Tailored Design Subscription
Design that fits your project!
Free 15-30 minutes consultation
Free tailored project milestones
7 days free trial
We are here to help you with:
Design as you need it.
Join the companies who are doing design without increasing their headcount.
1. Book a call with us
Lets get to know you and your project.
2. Receive your free project milestones
We will send you fully detailed project milestones after our first call.
3. Subscribe & receive results and updates regularly
Unlimited revisions until you are happy!
Every plan includes
Switch or cancel plan any time
Essentials Lane
Receive results for your project on a monthly basis.
Priority Lane
Get your project in the priority lane and receive results on a 2 weekly basis.
VIP Lane
Your gain the VIP status and your project receives the highest priority so you can get results after just 1 week.
What does the Design Subscription include?
Here is what you will get when you start your design as a service subscription
Tailored to your needs Milestones that tell you when you will receive what result

Regular update calls with the product team

7 Days free trial

Dedicated Trello Board

Access to the entire design team
Quality is at the forefront while only delivery speed changes with the Plan.
Why to go with Pyango
Team of UX and UI Design experts that have many years of experience in the field.

Product Team that will challenge your concepts and help you get the absolute best strategies and designs for further implementation or execution.

Want to go for implementation? We can do this as well! No waste of additional onboarding time needed.
Are you excited to "Act Different" with us?
You know what you'd like? Awesome, You have questions? Even better! Book your free consultation call below. We are happy to meet you very soon!
They are committed to delivering the best outcome possible no matter what it takes.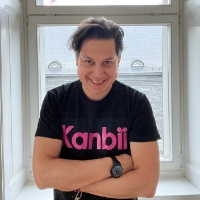 René Lehmann, Co-Founder, Kanbii Solutions AG
Zürich, Switzerland
Why are Milestones important?
We use project milestones to increase transparency and streamline the delivery process for your design needs. Project milestones are an excellent tool to tell you what you will get and how much it will cost. It will also help us organise and optimise our workflows so your project gets the highest quality possible. You can see how example milestones for a project would look like below:
Website styleguide
Logo Redesign
User research
Create personas
Website high-fidelity UI
Custom graphics
Application flow
App wireframe
App high-fidelity UI
Testing clickable prototype
Social media templates
Design email templates
Longterm partner for future development
Pyango product design experts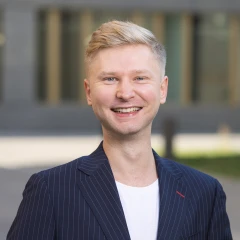 Colin Wirz
Founder & COO
Excellent leader with 10+ years of experience in full-stack development.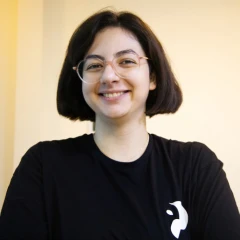 Roya Farrokhzade
Head of Design
Product Designer with a drive for teamwork and problem solving.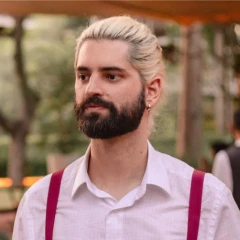 Luis Lionço
Product Designer
Product Designer with an aptitude for creativity and investigation.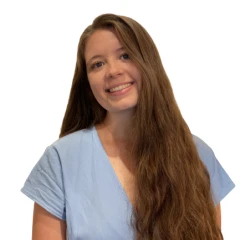 Katy Wirz
Project manager
Communications Officer with a knack for language, writing and teaching.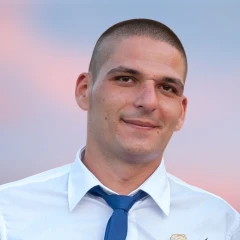 Eduard Körber
QA Engineer
Junior Quality Assurance specialist with a love for the logic involved with working with technology.
How long does it take to receive my designs?
Do I own the right to my designs?
What kind of designs can I request?
Can I pause my subscription?
When can I cancel my subscription?
Mobile and web applications, websites, branding, logos & more.
Graphic Design
Branding
Illustrations
Email Graphics
Custom Graphics
Presentation and pitch deck design
UX Design
Research
User Journeys & Flows
Wireframes
Prototypes
Usability testing
Landing page design
UI Design
Layouts
Typography
Websites
Mobile applications
Web applications
Colour pallets
Information architecture
App Design
Web App Design
Mobile App Design
Website Design
Web applications
Industrial Interfaces
Corporate Interfaces
Not sure yet?
Tell us your story, we are here to answer all your questions.
Unlimited design for a monthly fee.
Unlimited revisions.
Super high quality.